About Our Vision
In Northern California, where redwood forests meet the Mendocino coast,
lies Anderson Valley.
The region's ideal climate of warm days and fog-cooled nights led Jean-Claude Rouzaud, patriarch of the Louis Roederer family, to this remote area in 1981 to begin cultivation of premium pinot noir and chardonnay grapes. Today we continue the pursuit of quality at Domaine Anderson under the guidance of Winemaker Darrin Low. Our commitment to land stewardship and sustainable practices extends to each vineyard, ensuring the health of the land for generations to come.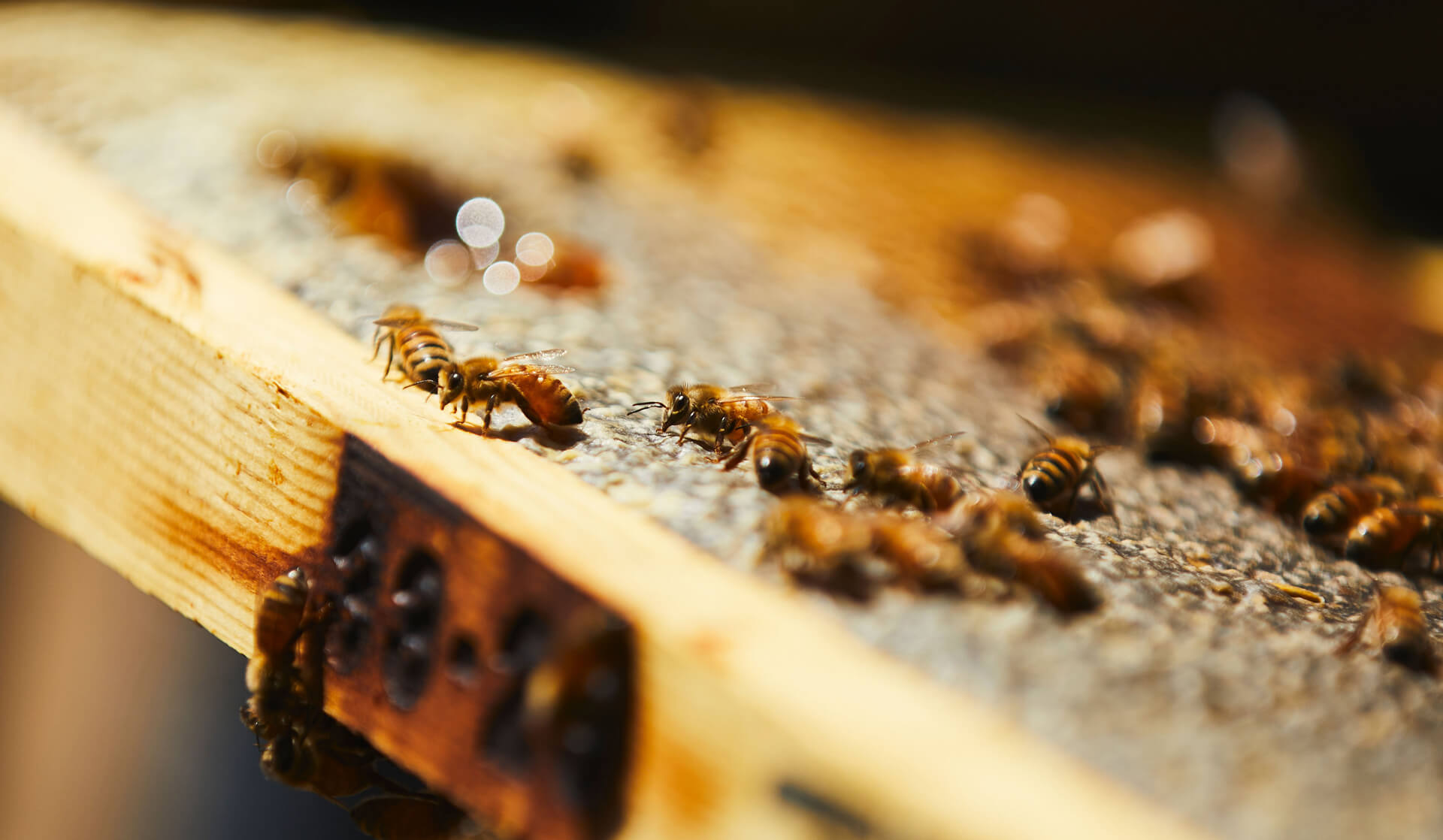 Organic & Biodynamic
We are committed to protecting the unique ecosystem
of our Anderson Valley home.
This ethos drives our passion for biodynamic and organic farming, which respects the bond between soil, plant, and animal as a connected farm-system and promotes the harmony between them. Beneficial insectary plants provide habitat for friendly insects like ladybugs, beetles, and bees, as well as hummingbirds that help control vineyard pests and support pollination. Natural compost preparations restore soil and enhance fruit quality, and a variety of cover crops in rotation benefit vineyard health and suppress diseases and pests.
Darrin Low
Our Winemaker
Darrin grew up in California wine country and developed a fascination for winemaking at an early age. He studied Enology and Viticulture at UC Santa Cruz and studied abroad at l'Institut d'OEnologie in Bordeaux, France. After graduation, Darrin pursued his passion for Pinot Noir in Oregon's Willamette Valley before returning home to make wine at J Vineyards & Winery, Grgich Hills Estate, and Flowers Vineyards & Winery. An advocate for organic farming methods and biodynamic philosophy, Darrin is inspired to carry on his efforts at Domaine Anderson.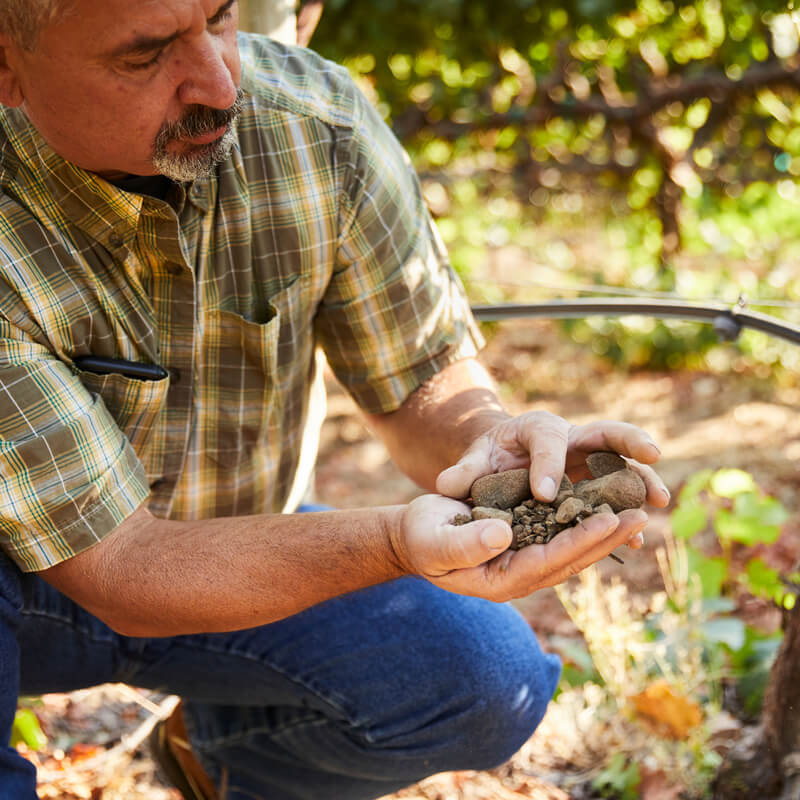 Bob Gibson
Our Director of Vineyard Operations
Bob's passion for producing the highest quality wine grapes has been cultivated over a lifetime and more than 30 years of vineyard operations in the Anderson Valley. Raised on his family's vineyard in Hopland, California, Bob has deep roots as a grape grower and a strongly held vineyard management philosophy—respect the land, care for the soil, listen to the vineyard. His knowledge of the land and commitment to stewardship is invaluable, and his contribution lasting.
The Winery
We proudly produce 100% estate-grown wines.
At harvest, grapes are picked by hand and transported immediately in small lots from vineyard to the winery, where they are sorted by hand and juice is gently extracted. Wood and stainless steel open-top fermentation tanks are used to achieve precise extraction of fruit structure and color. Slow malolactic fermentation further defines structure and enhances the clarity of site-specific aromatics for our Pinot Noir wines.
We use only carefully selected French oak barrels sourced from Burgundian cooperages, 25%-35% being new in any given vintage. Our winemaking team carefully tracks wine development and maturity, blending separate barrel lots for precise expression of fruit character. Our Pinot Noir and Chardonnay wines are aged for 16 and 12 months, respectively, to fully develop aromas and refine structure. This attentive barrel aging process – known as élevage – results in wines that are rich and naturally complex.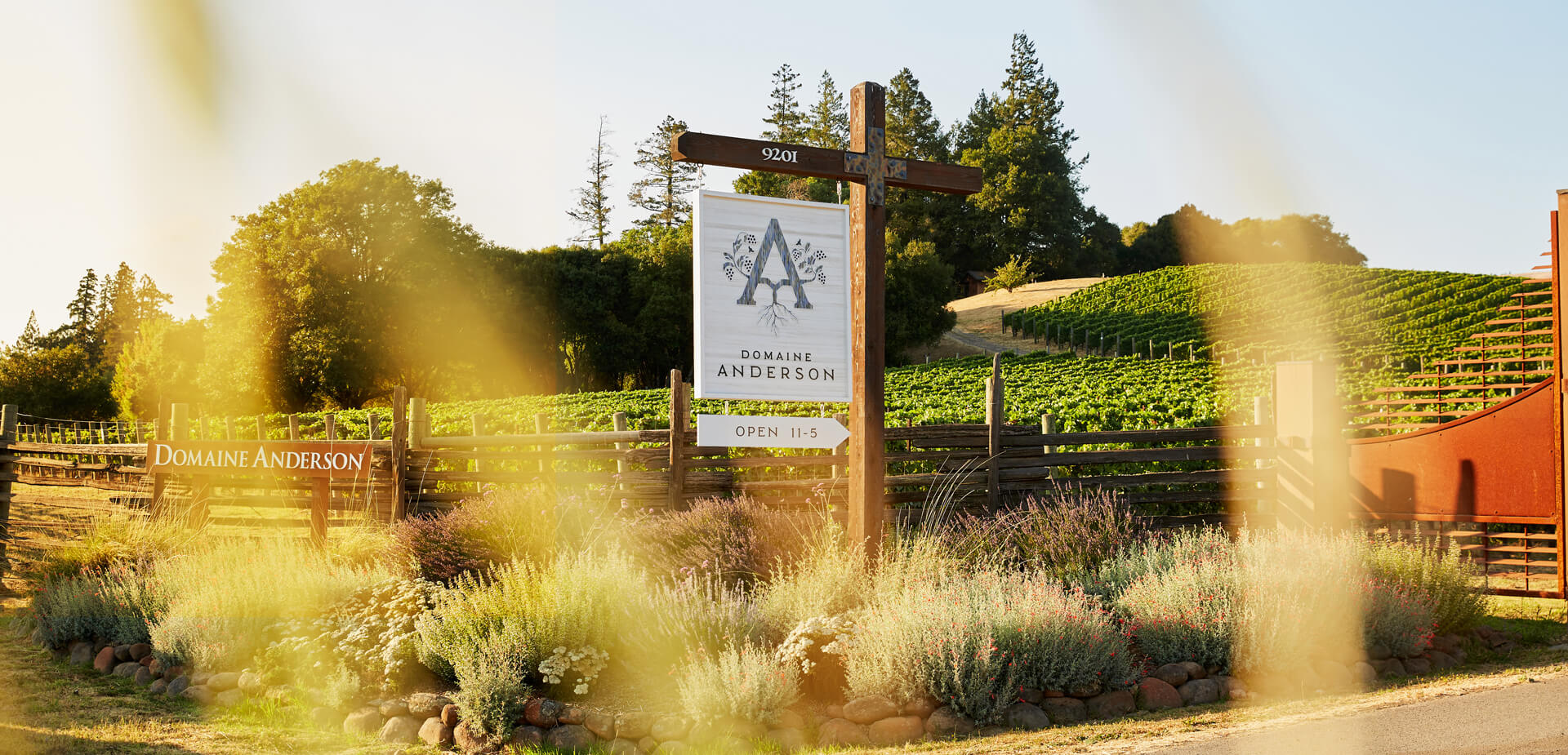 The Vineyards
The estate vineyards we own and farm for Domaine Anderson wines span the Anderson Valley.
Our estate vineyards reach from the warmer, up-valley town of Boonville to the cooler regions closer to the Mendocino coast. They reside on the valley floor, on gently sloped knolls, and on steep hillsides, and offer soils ranging from rocky, river gravels to the finest clay loams. Our vineyard management practices focus on achieving the highest quality grapes using sustainable techniques that benefit the health and natural harmony of the vineyard as a whole.
Dach Vineyard
The Dach Vineyard surrounds the winery and has ideal conditions for growing Pinot Noir and Chardonnay. The 17.5 planted acres are farmed organically and biodynamically, with beneficial insectary plants and compost preparations to enhance fruit quality. The vineyard also has a variety of cover crops and a drainage system that captures and repurposes groundwater for irrigation and frost purposes. 30 additional acres of the vineyard are dedicated to native wildlife.
CCOF Organic Certified: December 11, 2014
Demeter Certified Biodynamic®: June 26, 2016
Walraven Vineyard
The Walraven Vineyard is situated in the hills above Boonville in the Anderson Valley appellation. It has 14 acres of Chardonnay and Pinot Noir, with 6 acres of Chardonnay vines selected for the Walraven Vineyard Chardonnay. The vineyard is farmed with precision to ensure high-quality fruit and soil protection. It is also a dedicated wildlife corridor for safe passage of animals.
CCOF Organic Certified: July 15, 2019
DEMETER CERTIFIED BIODYNAMIC®: March 1, 2022
Pinoli Vineyard
Pinoli Vineyard is our coolest site in The Deep End of Anderson Valley on a south-facing slope, 10 miles from the Pacific Ocean. The maritime influence allows for a slow and long growing season with ample hang time for the grape clusters to concentrate flavor and create a perfectly balanced, yet bold and flavorful wine. The soils are a mix of light loam with alluvial fine gravel and clay.
CCOF Organic Certified (Block DP-C-PN): December 11, 2014
CCOF Organic Certified (Block DP-G1-PN): May 30, 2022

Share Our Vision